VibesCast #2: Alex Amado joins Vibes + Logic Advisory Board
We are thrilled to share that Alex Amado has joined the Vibes + Logic advisory board as our Marketing expert. Alex comes to us after 17 years with Adobe where he worked as a Marketing Executive on multiple company-wide transformations, including the Creative Suite to Creative Cloud-SAAS transformation and the launch of Adobe's multi-billion dollar digital marketing business. He has expertise in demand gen, advertising, events (IRL and digital), content and creative, as well as marketing strategy across both B2B and B2C audiences. Alex and our CEO Ivan Todorov have worked on digital experiences together since 2006, when Ivan's agency at the time, BLITZ, earned Adobe's business after a tough competitive agency review. Together, the BLITZ and Adobe teams launched the world's first AR music video with John Mayer (built with Adobe Flash), the Adobe Youth Voices / Peapod Foundation partnership with the Black Eyed Peas, and many major product milestone digital and physical experiences.
As an advisor to Vibes + Logic, Alex will be contributing to our strategies through his deep knowledge of creative consumer audiences, go-to-market strategies, and guiding us in building and marketing creative tools that will help music artists create and deliver more intimate fan experiences and generate new, non-cannibalizing income streams in the metaverse and the real world.
If you'd like to know more about Alex, we've recorded a VibesCast about the role of music in creativity, XR/VR, Web3, and blockchain-enabled artist-first economies. Part of our ultra-transparent roll-out strategy is to "dox" our own team via a series of casual chats and posts – Casual, but with content that's deep and thoughtful, as part of our commitment to delivering pre-mint value to our LumensNFT community.
At the end of the video, Alex accepts an early version of his personalized "V+L Braintrust Lumen" NFT in a CMYK color theme to celebrate his Adobe and Macromedia "OG" heritage.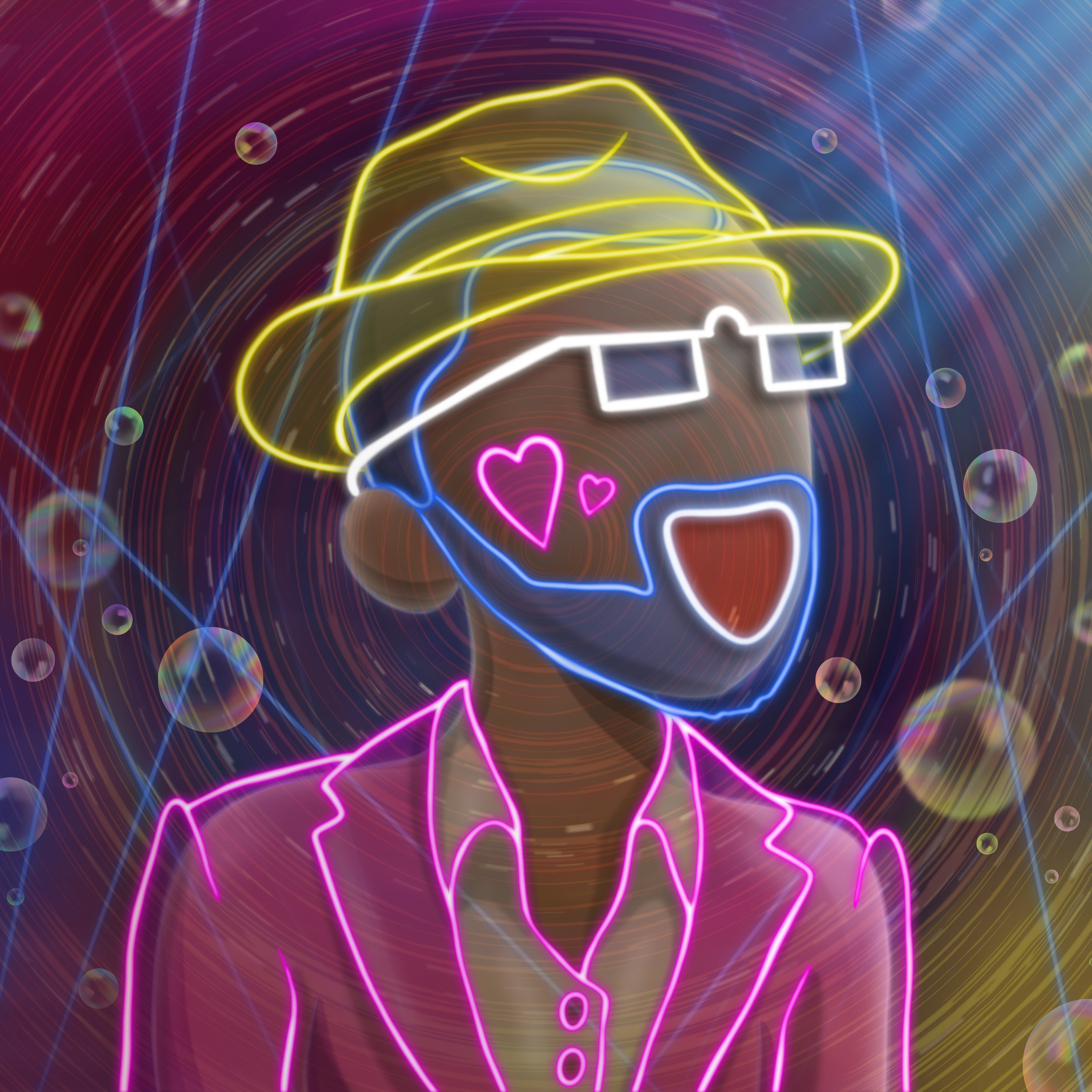 In addition to a "lumen-esque" makeover for Alex, his LumenNFT includes a woodgrain background (he's learning woodworking in his spare time), alien lights beaming him into space (he loves sci-fi), and has a lens and lasers in his favorite color: blue.
If you don't want to miss our Vibe Casts with future advisors, please follow Vibes + Logic on:
LinkedIn: https://www.linkedin.com/company/vibesandlogic
Follow Vibes + Logic on Twitter: https://twitter.com/VibesAndLogic
Follow the LumensNFT on Twitter: https://twitter.com/LumensNFT