VibesCast #6: Neville Reeves Joins Vibes + Logic as Product Strategy Advisor
Neville brings over 10 years of product leadership expertise to Vibes + Logic
We are excited to share that Neville Reeves, Partner of Innovation at TheoremOne, has joined Vibes + Logic as Product Strategy Advisor, where he will provide guidance on product definition, team delivery, and market-fit. Neville is an empathetic mentor and business thinker helping leaders and teams improve performance, skills, and relationships. In demand as an expert and consultant, Neville has worked with Snoop Dogg, MasterClass, and Tony Robbins on product strategy. He's also helped Fortune 500 companies, government agencies, nonprofits, and startups develop products and strategies that improve internal innovation capabilities, customer experiences, and complex systems. First American Financial and SheDecides are some other notable projects Neville has worked on.
Neville and V+L CEO Ivan Todorov started their first project together when Ivan was heading up Fisker's digital strategy. As a team, they found new ways to monetize autonomous vehicles in a smart city environment. They also collaborated on Sentry DashCam, a Tesla aftermarket IoT device allowing users to download, watch, and share their Tesla Sentry and DashCam Videos wirelessly from their smartphones.
As a Product Strategy advisor, Neville is helping V+L near-term roadmaps and feature prioritization to achieve fast product market fit.
If you'd like to know more about Neville, we've recorded a VibesCast with Neville and Ivan. They explore what makes a great Product Manager, what industry leaders Neville draws inspiration from, helpful interviewing techniques, and how being a good listener can help you solve problems more effectively. This VibesCast series is part of our transparent roll-out strategy to deliver valuable content to the @LumensNFT community. VibesCasts are casual in nature but offer deep and thoughtful discussion about the future of music, music visualization, and immersive experience topics.
At the end of the video, Neville accepts his personalized 1/1 Lumen NFT. It features a bright white astronaut suit, which represents how Neville generally feels in everyday life. The shiny, circular grooves in the background highlight his passion for music and extensive 7000+ vinyl record collection. Neville's 1/1 NFT will be minted in our special V+L Braintrust collection.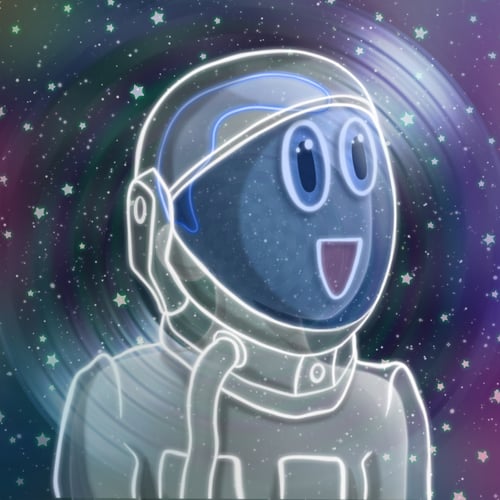 If you'd like to be notified of future VibesCasts with our advisors and Braintrust, please follow:
Vibes + Logic on LinkedIn: https://www.linkedin.com/company/vibesandlogic
Vibes + Logic on YouTube: https://www.youtube.com/channel/UCviXhqT1QsksN1gmC0_1Sdg
Vibes + Logic on Twitter: https://twitter.com/VibesAndLogic
LumensNFT on Twitter: https://twitter.com/LumensNFT