Lumens 👀🎵 Roadmap
Last update: January 28th, 2023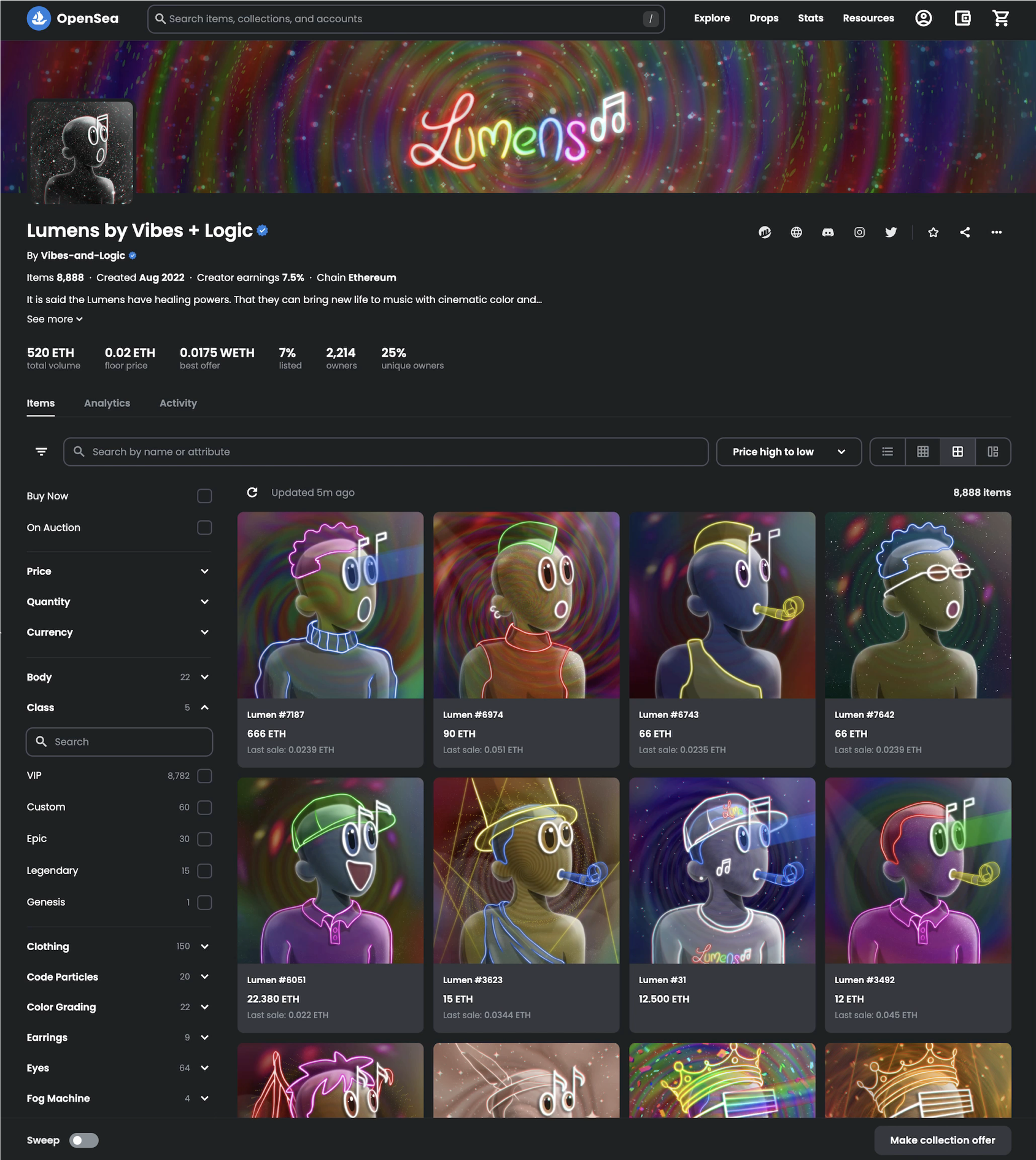 Official OpenSea URL: https://opensea.io/collection/lumensnft
Each unique Lumen is an access pass to all synchronized, 3D, immersive music experiences that Vibes + Logic makes possible. Whether you love EDM festivals, rock concerts, or harmonized meditation sessions, Vibes + Logic will bring you deep into the soundscape with a visual music experience you have to see to believe.
As a free mint, the Lumens roadmap is contingent on the success of Vibes + Logic's seed round raise in Q1, 2023. To inquire about Vibes + Logic's seed round, we're gathering early interest from potential investors here:
https://www.vibesandlogic.com/vibes-and-logic-seed-round-vc-pitch
LIFETIME OG MEMBERSHIP
Join us in building the next generation of music visualization products and services powered by the latest Web3, AI, XR, and IoT technologies. Your Lumen bestows a host of powers:
Commercial license to your 4K color-graded Lumen PFP art
Premium access to V+L's music visualization products, digital services, and apps
Creator license to V+L's Creator Studio app for generative collections with optional enterprise support for 400x faster (minutes vs. days) cloud collection generation
Early access beta keys for smart-home/smart-lighting integrations
As an NFT collection project owner, you can transform your static PFP PSD into a stunning music visualizer for your holders powered by V+L visualization engines
Architected as an interoperable music-responsive PFP digital light fixture for other metaverses
ART + TECH
Each Lumen comes with its own rare luminous powers — traits designed by renowned artist Mart Biemans, but wielded by music-loving fans like you. Your Lumen doubles as your "digital twin," transforming your NFT into a music-activated "light fixture" inside the Vibes + Logic metaverse. They're intelligently synced - grooving, and vibing with you and one another - as you become immersed in audio-visual experiences with your favorite artists, music, and friends.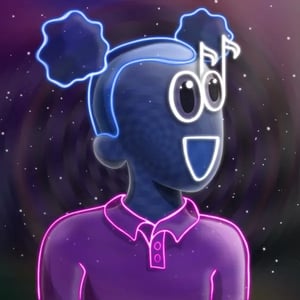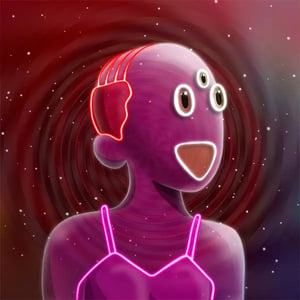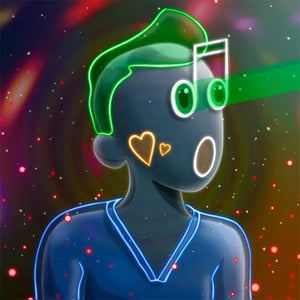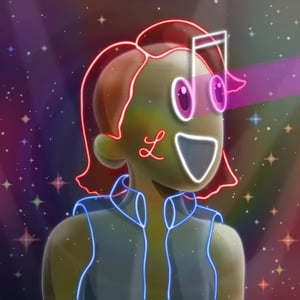 Using Vibes + Logic technology, your Lumen will illuminate your path to new and exciting music experiences, beyond your wildest imagination.
DIVERSE AND INCLUSIVE BY DESIGN
The Lumens NFT collection celebrates the power of music to bring fans together from all walks of life.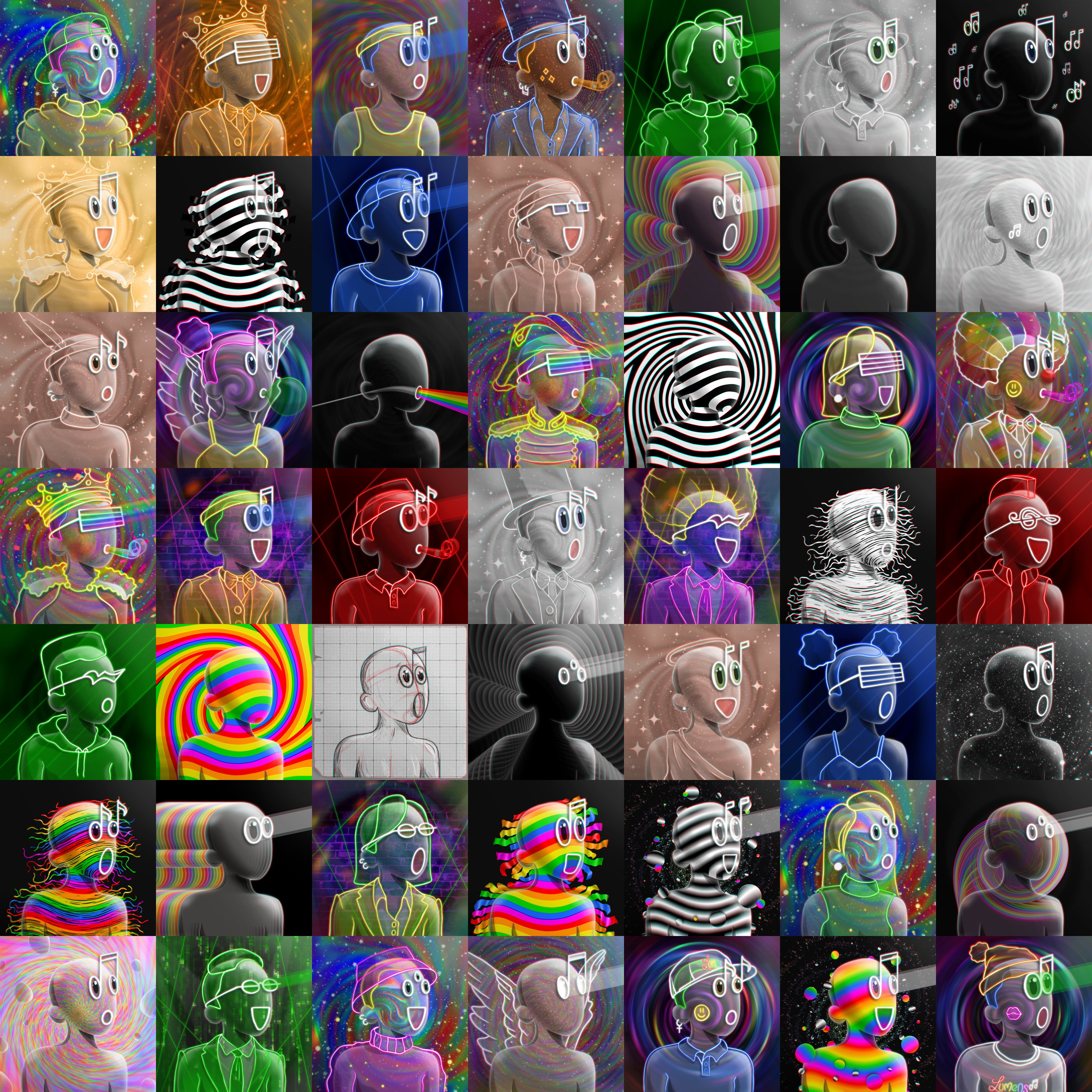 CINEMATIC COLOR GRADING
The design of each Lumen has been hand-crafted with cinematic color-grading and contrast applied to each layer, so it's enhanced for music visualization.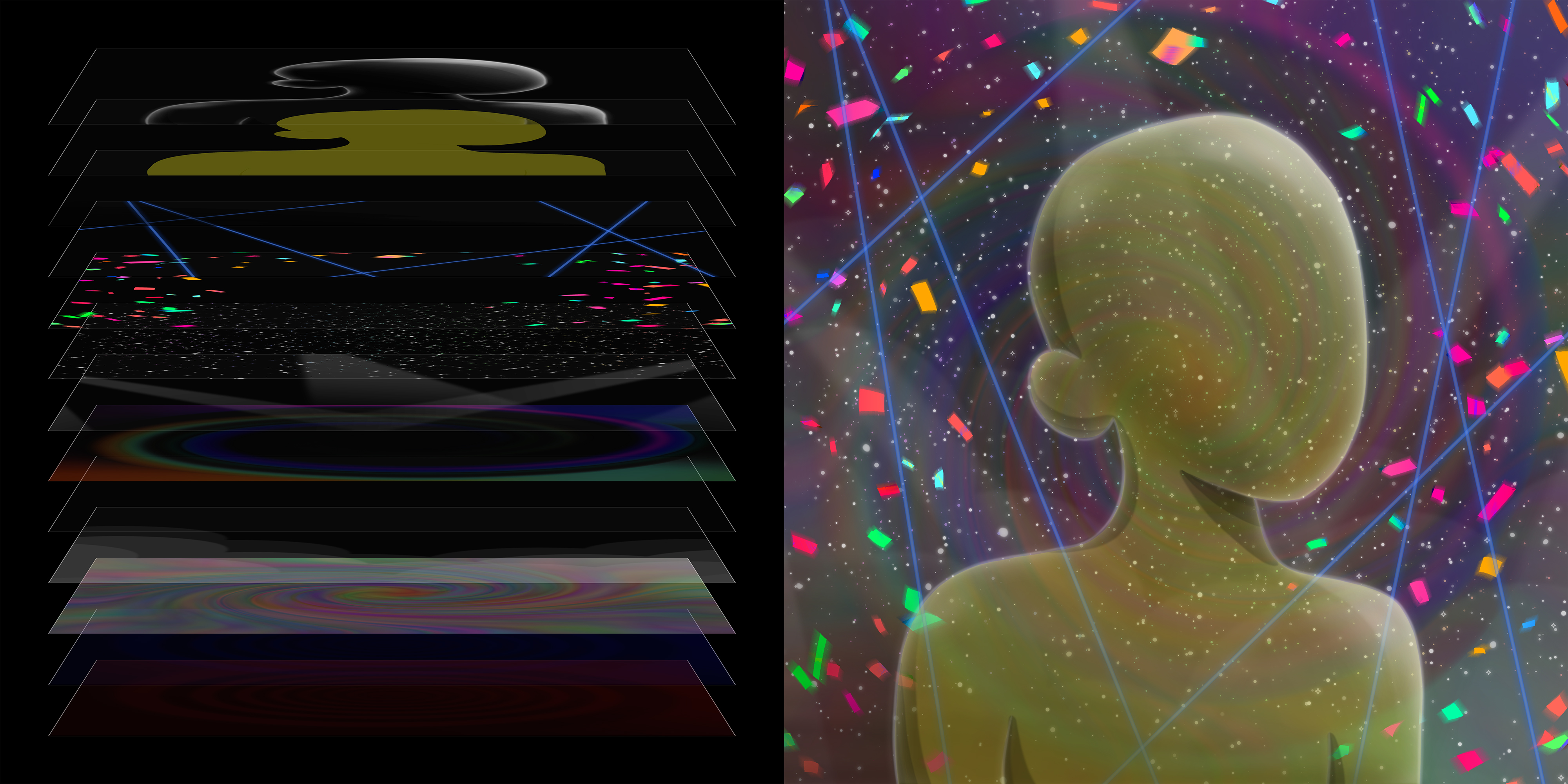 ROADMAP
Q4, 2022
Mint 8888 4K Lumen PFPs
Interviews with artists and touring musicians
Community events, games, and giveaways
Thought-leadership articles and behind-the-scenes content published on the Vibes + Logic blog, Medium, LinkedIn, and YouTube
Lumens NFT holders become VIPs in the Vibes + Logic ecosystem and influence the digital experiences we create, fundraising strategies, the way our product roadmap evolves, and are our earliest adopters

V+L Creator Studio Alpha Builds for macOS and Windows
Lumens NFT holders get alpha and beta access and the software license to our internal and proprietary NFT builder app, as well as the advanced features we added to make the Lumens possible. Access to AMAs and tutorials with the Vibes + Logic dev team will help you go from PSD to NFT using our NFT builder app.
Q1, 2023 - Fundraising
Vibes + Logic seed round fundraising takes place. We're gathering interest from potential investors here:
https://www.vibesandlogic.com/vibes-and-logic-seed-round-vc-pitch

Complete Creator Studio v1 UX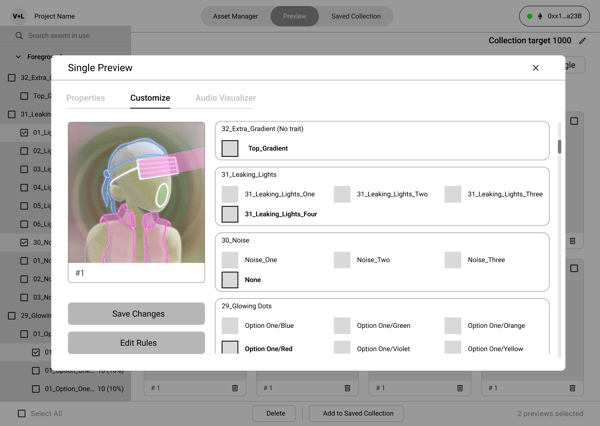 --------[contingent on V+L seed round funding]--------
Q2, 2023
Expand the V+L teams (UX, Design, Dev, Ops)
Launch Creator Studio v1
Music-activated profile pictures

Publish monthly senior leadership interviews with Vibes + Logic advisors on new artist economies, music visualization, music production research & development, product development, technology, marketing, and entrepreneurship
Q3, 2023
Develop Unity3D prototypes
Setup and activate the Lumens DAO
Artist LaunchPad - select 1 project/artist per month from the community and sponsor them to create assets to advance their careers. They must share their output with the community
The Lumens recruit their favorite DJs - the Lumens select 50% of the first EDM artists invited to "play" with Vibes + Logic tech and Vibes + Logic will choose the other 50%
Q4, 2023
Upload any song you love and watch your Lumen vibe with advanced music visualization logic
Vibes + Logic releases NFTconnect utility and docs. NFTconnect will enable the conversion and linking of other NFT project PSDs to make them music-activated on the Vibes + Logic music visualization platform.
Lumens OTAA (over-the-air-airdrop) #1 🎊 party favor loot box
Lumens in the Metaverse - Lumens Unity3D experience
Software to visualize music in the Metaverse
Q1, 2024
Platform all-access beta keys. Each Lumen is an all-access pass to the Vibes + Logic universe of experiences
Amaze your friends by getting access to early builds and prototypes of Vibes + Logic technology. You'll also receive exclusive early access invites - for your friends and family
Metaverse Visuals Course
All-access pass to Vibes + Logic Metaverse Visuals Courses
Metaverse Visuals Competitions
Q2, 2024
Lumenpalooza
A metaverse festival with real-world music artists and audio/visual experiences created by real-life visual artists using Vibes + Logic technologies
The Lumens recruit their favorite DJs to play at the Lumens music visualization stages
Lumens music-activated crowd system prototypes will synchronize to the music (and each other)
Merch
DIY 3D-printing of your iconic Lumen to keep it close IRL
Lumens hoodies
Q3, 2024
$Lumenosity
The "currency" for our fan-first experiences and artist-first economies
Staking gamified via NFT Builder App licensing model
Digital events/experience multi-passes, artist-first digital merch, proof of attendance (POAs) NFTs
Community Voted Event
Our community will vote to choose their favorite roadmap event / digital experience!
Vibes + Logic IRL Home Music Experience Prototypes
Access early Phydigital software and prototype experiences designed for common smart-home devices such as Hue, LiFX and Nanoleaf
The Vibes + Logic Team
We're a team of entrepreneurs, engineers, and industry experts working together to build the world's most incredible music visualization systems — for our smart homes and the Metaverse. Vibes + Logic filed patent application #63/178,983 on April 27th, 2021, a non-provisional patent on April 24th, 2022, and has been working on the AI that will power the Lumens.
To find out more about the team, please visit VibesAndLogic.com.
[v2 update - Jan 28, 2023]
Updated with seed round funding timeline
[v1.4 update - July 2, 2022]
Added NFT builder app video
Add V+L Artist onboarding screens previews
[v1.3 update - June 14, 2022]
NFT Builder Tool screenshots updated with Flutter 3 build
[v1.2 update - June 11, 2022]
NFT Builder Tool screenshot
Added Diversity and Inclusion by Design section
[v1.1 update - May 15, 2022]
Updated patent info with the filing of non-provisional patent
Added teaser content of what's to come